When people mention the stone, they will think of it: there is a head in the south, Laizhou in the north, and Henan in the Central Plains will also use its geographical advantages to build the first stone base in the Central Plains. Their slogan is: "Pick up a stone, make a dream, build a base, and benefit the people."
On October 28, the groundbreaking ceremony for the construction of the stone base construction project of China's domestic township of 8 billion yuan was held in the industrial cluster area of ​​Neixiang County, marking the official opening of the first stone base in Henan Province in Nanyang. Zou Chuansheng, the organizer of Shanghai Stone Fair (STONETECH), delivered a speech and said that Shanghai Stone Fair, as the first exhibition in Asia, will help the local community and guide local enterprises to the world as soon as possible.
According to Wang Wanpeng, secretary of the Neixiang County Party Committee, the stone base project in China Township was jointly established by Xiamen Heyi Group and Neixiang County Government. The total investment is 8 billion yuan, covering an area of ​​nearly 10,000 mu. The project will be completed within 3 years and the project area will be completed. Stone processing area, stone trading area, trade and logistics area, stone culture corridor, international exhibition center, living area and supporting facilities such as schools, hospitals, star-rated hotels, etc., to achieve integration of production and city. The standard factory building will be built first in the project area, and the first batch of processing enterprises will be completed and put into production in March next year. After the project is completed, it can be settled in 1,500 factories, logistics, commerce and other enterprises, and arrange for employment of 100,000 people. The annual profit and tax will reach 1 billion yuan, which will become another after China's Yunfu in Guangdong, Laizhou in Shandong and Fujian. Dashidu, this is also the largest investment in stone development in the history of Henan Province.
Glass Railings use the Toughened Glass as the application base, can be installed in buildings. Shandong Yaohua Glass produced all kinds glass for the building use.
Certificate: CE, ISO 9001, EN 12150, CCC, AS/ NZS 2208;
Standardization: GB 9963-98 Tempered Glass, AS/ NZS 2208: 1996 Safety Glazing material in buildings ID No: CSI-7134, European Standard EN 12150-1;
Edging: Grind Edge, Arrised Edge , Polished Edge, Rough Edge and others;
CNC Cutting: Shaped, rectangular;
Package: paper between every piece of glass panel/ 100% seaworthy wooden / plywood crates / iron belt for consolidation;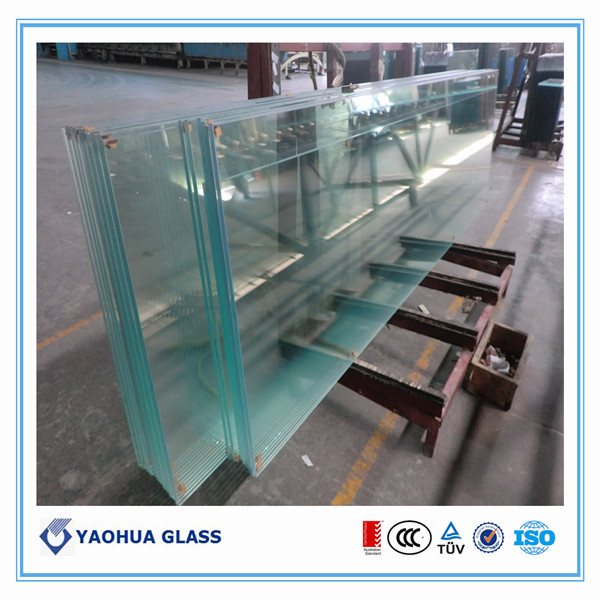 Glass Railings
Glass Railings,Safety Glass Railings,Glass Deck Railing,Glass Banister
Shandong Yaohua Glass Co.,Ltd , http://www.sdyaohuaglass.com