Many people feel that it is very simple when cleaning and maintaining the wooden floor. Just use a mop or a rag at home to wipe it with a cleaning agent. In fact, the wooden floor is more delicate than the tile. The cleaning and maintenance are exquisite, not the wood. The floor is prone to rot, lift and so on. Here are a few tips for common cleaning and maintenance problems for several wooden floors.
First, the wooden floor decontamination
Never use a wet mop to clean the wood floor when cleaning the wooden floor. Non-professional detergent surfactants have a higher concentration, and the semi-wet wooden floor is more susceptible to dust when it is towed. The moisture of the wet mop can penetrate into the inner layer of the wooden floor through the cracks on the surface of the wooden floor, the damaged parts of the paint and the corner of the wall, which can easily cause the wooden floor to be uplifted and moldy and rot.
Therefore, when cleaning wooden floor stains, first select a professional wooden floor cleaner and dilute it proportionally. Wring the mop as much as possible when mopping the floor. If you want the wooden floor to be shiny and shiny, you can apply a layer of wood floor wax maintenance agent after mopping the floor. But be sure to wait until the wooden floor is completely air-dried before waxing, so as not to completely adhere to the wooden floor, the phenomenon of "white spots" appears.
Second, the wooden floor to oil
A small area of ​​oil can be used to pour the wooden floor cleaner onto the rag. Residual oils with a long residence time can be gently brushed off with a soft old toothbrush and a wooden floor cleaner. For large areas of oil, first use a dry mop to clean the surface oil, and then carry out subsequent cleaning work. Never use a non-professional detergent such as detergent or detergent to directly wipe the wooden floor.
Third, the wooden floor moisture
Wood is naturally rich in moisture, and the wooden floor processed from it has a certain moisture content, so the wooden floor must be specially protected from moisture. In daily use, in addition to timely cleaning the clear water on the surface of the wooden floor, it is also necessary to pay attention to the indoor air humidity, and timely ventilation to maintain indoor air circulation. In addition, the solid wood floor should also be waxed on time, so as to avoid the influx of rainy season.
Fourth, wooden floor anti-corrosion
When laying wooden floors, in addition to using floor mats with antibacterial, antibacterial and antiseptic properties, a layer of bamboo charcoal can be added. Bamboo charcoal has the dual functions of moisture absorption and moisturization, can inhibit the growth of microorganisms and termites, and can also absorb the toxic residual gas after floor decoration.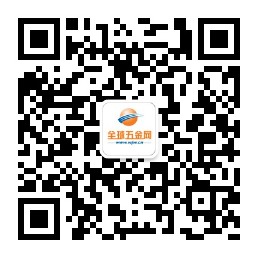 Concerned about surprises
Label: wooden floor common cleaning and maintenance tips
Previous: Strictly distinguish the star disinfection cabinet purchase Raiders Next: Do not hit the South Wall bathroom decoration mistakes
Guanghan Longrun Science and Trade Technology Trade Co., Ltd. , https://www.kairungongju.com